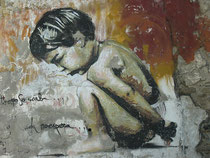 Did it ever happen to you, that a colleague or a well-meaning friend advised you to "play small"?
It did happen to me recently, again.
My life was pretty turbulent during the past few – or more than few – years. Anything but the standard "school, job, marriage & kids & lived happily ever after".
It looked more like "school, job, other countries, marriage, move, kids, move, return to job, separation, move, finding myself again..."
A lot of change. Years back when I got pregnant I had a good job, yet not good enough to risk my health or the health of my baby with the recurring cramps at the beginning pregnancy. So I stayed home – and really enjoyed the growing child within. While still on maternity leave (Europe is pretty good at that), I got pregnant again with my second daughter who brought even more love and joy to our lives.
Yet, not just joy... there were desperate moments when I asked myself: was this it? My "mamma-manager dream" - was it done? There I was, a beautiful home, two adorable little girls whom I loved – and I was unhappy.
Change came when my older daughter started school: both girls well cared for during the day, and it was time for me to return to work – to my career. I was lucky to find a wonderful coach who guided me to see my strengths – and weaknesses – and helped me reach clarity on the kind of position that was made for me: I am a "bridge person" - someone who can link both the techie IT world to the business world.
As I started to look for a job I got lots and lots of "good advise" from all my dear friends. One acquaintance – by now manager of a large bank – told me clearly: you need to play small now, be humble and start over at the bottom again, given your long break. I thanked him profusely – and wondered.
Also family advise was – again, banking environment – as a woman who took such a long break, you need to play small and be humble and accept to start at the bottom of the ladder again..
One thing became clear: the banking sector is not the right environment for me.
I was unconcerned, then, and did not really heed the counsel. I trusted my coach and my luck to be able to find a good job. The picture of who I wanted to be as a "mamma-manager" was really clear and thanks to the coaching, my skills and abilities were clear to me, too.
And believe it or not – no long searching, right the first contact with a hiring agency did lead to a great job in one of the Italian locations of an American corporation – as "IT-business-technologist". Exactly the kind of position I had identified with the coach as being an ideal fit for me.
Coincidence? Luck?
Right now, I am in a similar situation: following my separation, job loss and move to Germany, and intense trainings – you might say, another career break – the same comment reached me again: "after such a long break without contract, you need to play small and be humble. Reduce your expectations."
What did they tell the little girls, time back: "be pretty, be quiet".
Well, what I learned is: "nice girls don´t get the corner office".
Is this really what companies expect? Humble employees who doubt their own abilities? My personal experience following my family career break was different:
Following the focussed work with my coach to understand my skills and the value I can bring to a company, I was prepared and self confident during the interviews. With a pretty clear picture of what kind of position I was looking for and where I could bring maximum value to the company, I was able to convince my future employer and stepped back into the workforce. Without break in my career path.
Despite all nay-sayers who affirm that a long family break always ruins your career.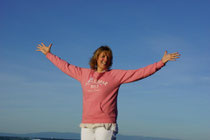 I say: Wrong!
Don't let anyone tell you, you need to humbly accept a lower position – you will find exactly the kind of position you imagine. If you imagine a lower position, that is what you will find – and possibly because you overlook the better ones, or because you do not believe you can handle them.
The magnitude of your dream is yours – as is the effort you are willing to put into it. This job did not fall into my lap – months of coaching and preparation went with it. It is up to YOU.
Following a 6 year career break I returned to the position of project manager and resumed a very rewarding career. Just as I intend to do now: envisioning and obtaining just the right position for the managerial experience and people skills I can offer.
Well - what is your dream?
Feel free to share it here, on facebook - or contact me privately . Looking forward to hearing from you!